Galenus operates a fleet of ambulances staffed on a 24-hour basis,365 days a year. Equipped in accordance with the company's specifications to meet the needs of every patient we serve.
Ambulance service / Patient Transport Specialists
Galenus undertakes the transport of patients, related to emergencies, throughout Zakynthos and Lefkas, 24 hours a day, 365 days a year. The staff of the company fully observes the rules of hygiene during and after each incident.
Choosing an ambulance service is a serious decision that can weigh heavily on a patients family and loved ones. Is the company medically competent? Will it be safe? Will my loved one receive professional yet compassionate care?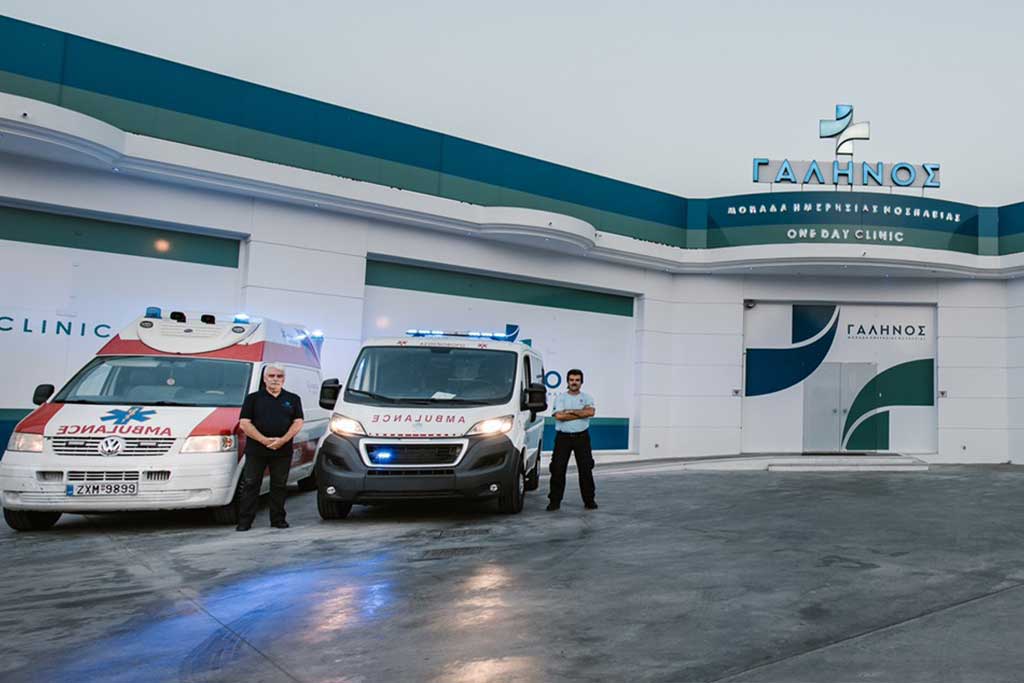 Services:
Emergency and non-emergency transfers
Hospital, clinic, diagnostic centers and nursing home service transfers
Airport and port transfers
Short and long distance transfers
Special events standbys
All details are arranged and personally handled by our Patient Transport Specialists who are on call 24 hours a day/7 days a week.